Pressure relief valves for sanitary applications
Pressure relief valves improve productivity when compared to rupture discs.
Rupture discs require shutdowns after an overpressure event to replace disc elements. Product losses and downtime can be costly. Shutdown is needed to process the replacement after each rupture occurrence. This can be time-consuming and cost valuable time and money.
With the Clean Service series, LESER offers safety valves that reseat after an overpressure event and meet the high requirements of the biotech, pharmaceutical and food and beverage industry. The low dead space and the gap-free internal construction guarantee a high degree of cleanliness.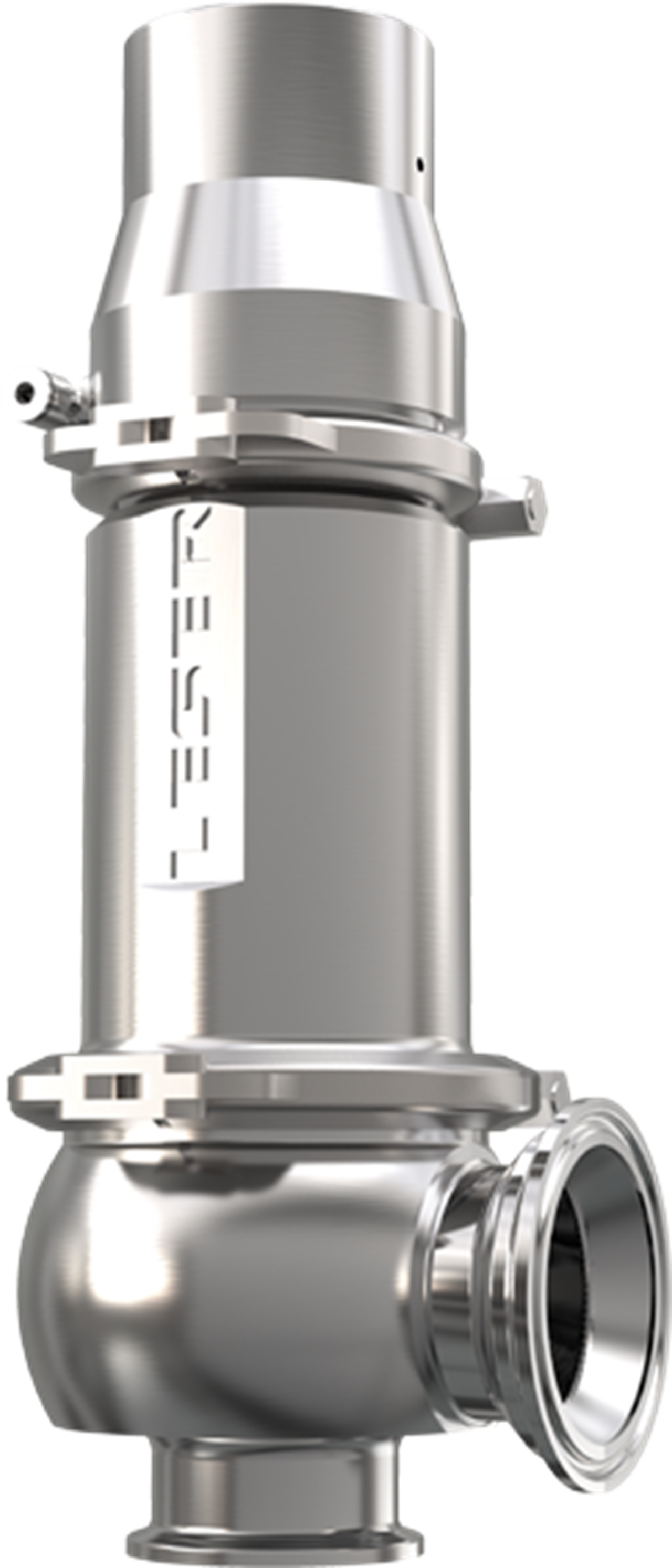 Short and uniform delivery times for Clean Service safety valves
Better cleaning through:

Low dead space ratio L/D from up to < 0.33
HyTight Assembly: gap-free design of the internal parts
Surfaces packages according to ASME BPE and DIN 11866 with a high surface quality up to Ra max = 0.375µ m / 15µ inch

Easy process integration through cleaning (CIP) or sterilizing (SIP) with pneumatic lifting device possible
Worldwide approvals, FDA-compliant elastomers and a wide range of aseptic connections
Alternative to bursting disc
LESER Clean Service pressure relief valves are designed, marked, produced and approved according to the requirements of the following regulations:
Contact our team of experts to learn more about our pressure relief valves.